Find The Best Air Conditioner Service Near Me
Instantly Locate Pros Already Working In Your Neighborhood
Same Day Service, Future Service, Estimates, and Installations
Air Conditioner Repair
Average Cost of Fixing Air Conditioner
Did you know that an air conditioner loses its efficiency and is more prone to breaking down after being used for a couple of years?
That said, if you've noticed inefficient or no cooling, weak airflow, leakage, high energy bill, weird noises or odor from the A/C, it's about time you call an air conditioner repair company. It'll probably be worth it.
In general, the national average cost of repairing an air conditioner is anything between $140 and $900+.
They charge either an hourly rate or a flat rate per job. Some companies may charge extra for a home visit just to identify the possible fault.
However, keep in mind that you'll be charged extra for components that need replacement. Other additional costs include the time and effort taken to fix the issue.
Check our helpful post on how to reduce air conditioning repair cost. This will ensure you don't overspend.

You're thinking, I want to find an air conditioner repair pro – Should be easy right? Imagine your air conditioner system breaking down in the middle of the night. Waking up clammy is certainly not how you expected a peaceful and undisturbed night of sleep, did you now?
We know the hottest months, without the air conditioner running smoothly, is unimaginable. To top it off, it seems to be getting warmer and warmer every year.
Suddenly, not calling a professional air conditioner repair service provider seems like the biggest mistake of your life.
If you don't want to face this situation ever, we recommend you get in touch with the experts who know how to tackle any issues that your air conditioner systems may face.
Spring is the best time to get your air conditioner checked and see if it's functioning smoothly or not.
Since it's not too hot in spring, you can get it serviced and ensure your air conditioning unit is functional just in time for the hot summer months.
And if you're worried about the cost, don't be.
You may get some great deals if you hire an air conditioner repair service near you in spring.
Average Cost of Replacing Air Conditioner
If the experts suggest replacing your air conditioner system, then you need to know that it depends on a lot of factors. We've mentioned a few below:
Size of your home
Age of your home
Type of unit
Number of units
The need of new or replacing the old ductwork
Air Conditioner Replacement Cost
Replacing the air conditioner depends on a lot of things. But here are a few that you need to keep in mind.
Delivery of your chosen air conditioner unit.
Preparation of the work site. It also includes any work that might be required to protect existing structures.
Installation of the new unit.
Removal of the old unit and cleanup.
Why Maintain Air Conditioners Regularly?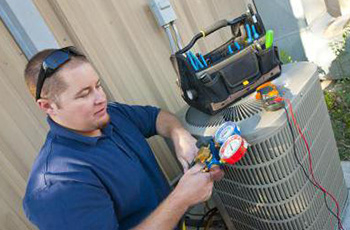 No doubt, it's in your best interest to avoid any unnecessary costs related to your air conditioner systems. Regular and correct maintenance will keep you away from them. Here's why you should maintain them continuously.
It increases the efficiency of the unit. HVAC systems use half the energy of your household. So, an effective system can substantially reduce your energy bills.
You can add more years to the life of the system.
An A/C system requires regular tune-ups. With the lack of proper maintenance, the system would fail to support consistent temperatures and cause discomfort.
It may seem costly, but it is much cheaper than repairing.
Make sure that the manufacturer's warranty is valid at all times. It will guard your system against any costly repairs.
Air Conditioner Maintenance Checklist
Air conditioner repair professionals recommend annual maintenance of the systems. Here's what you can expect from an air conditioner maintenance check-up by a professional company.
Clean air conditioning filters
Test the systems for any refrigeration leaks
Treat condensate pan with algae tabs
Clear air conditioning drains line
Adjust A/C belt tension
Check air conditioning thermostat operation
Check A/C refrigerant pressure
Lubricate bearings
Inspect A/C safety controls
Check amps & volts
What Should I Do? Repair or Replace?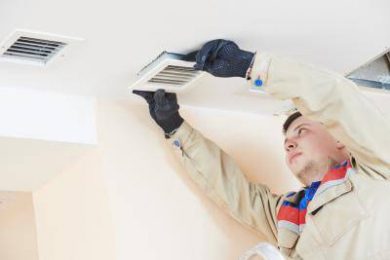 This is one question that arises in everyone's minds. As a rule of thumb, here's what most people prefer when it comes to repairing or replacing their air conditioner systems.
| | |
| --- | --- |
| Repair | Replace |
| System less than 10 years | System more than 10 years |
| Minor issues | A major part like compressor stops working |
| | Frequent repairs |
Besides, you can ask the service provider to give you an estimate of how much it will cost to get the system fixed. Compare it with the cost of a new system and see which one seems like a cost-efficient option for you in the long run.
How to Keep Your AC Running Efficiently?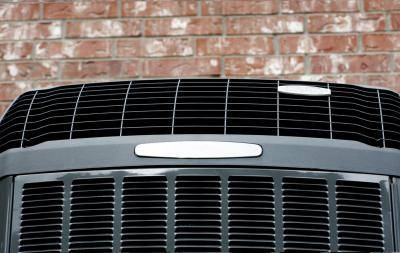 In order to make sure that your air conditioner systems run efficiently, you can follow the tips mentioned below.
Set the Right Temperature
The ideal temperature setting for an air conditioner is about 78°. For every degree that you increase above the ideal setting, you'll have to pay 10% more than the standard cooling costs and vice versa.
Ceiling Fans
Ceiling fans, when set at the lowest setting, help in circulating cold air throughout your home. They decrease the pressure of the A/C system.
Use a Programmable Thermostat
A programmable thermostat is a small investment that can help you save money. It's able to tell the system to cool the air at the right times of the day.
Adjust the Fan Setting
Did you know that there's a way to save 20% in energy?
All you need to do is ensure that the fan setting of the central A/C is on auto. This setting will help in conserving energy by turning on the fan during cooling cycles only.
If the air conditioner system is not functioning properly, you're advised not to repair it on your own. Not only is it dangerous, but it can also cause severe damage to the entire system.
Instead, find a trained air conditioning repair expert near you using the Same Day Pros app.
Before You Hire an Air Conditioner Repair Company
What You Need to Look for Before Hiring an Air Conditioner Repair Company?
Ask for the License – Hire only a licensed professional for this task. A/C repair is a specialist job, and only a trained professional can do it properly.
Proof of Insurance – For your protection, make sure you ask for the service provider's liability insurance and workman's compensation proof.
Business Stability – Hire a professional that has the proper amount of experience in this field.
Check Online Reviews – Before hiring someone, you must look for their record. What are other people saying about them? Are they happy with their service? Looking for reviews online is a great start.
References – Any reputed service provider will be happy to share this information.
24-hour Emergency Service – Your system can break down at the most unfortunate and unexpected times. Inquire if the professional you're hiring offers 24-hour service for emergency situations.
Over the Phone Pricing – Not recommended. Ask the service provider for an estimate only after they visit your home.
Free Estimates – Always ask for a written estimate.
Safety Record – Apart from the insurance proof, check their safety record too.
Building Codes – There are building code requirements that must be followed for certain areas. Don't make the payment unless you are sure that all requirements are fulfilled.
Satisfaction Guarantee – Any reputed air conditioner repair company will offer a satisfaction guarantee.
Cleanup – You may not be able to dispose off certain components of the air conditioner system. So make sure the service provider cleans up after the job is done.
Air Conditioner Repair Service in