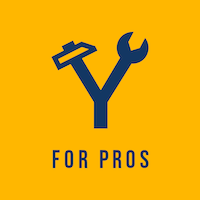 Profile
Family Owned and Operated for Over 30 Years
I would like to take this time to introduce myself, A.J. DiElsi and my company, A.J. Waterproofing.
I have been waterproofing basements since 1976! This is the only business I do. We are a family owned and operated company. We do not have salesmen; I come out and meet, talk and diagnose the water problem with you personally. We do not have multiple crews. I am on each and every job, this way, I know every job is done to perfection.
We have been in business for 30 years and we service the entire Mainline and surrounding areas. We also do travel out of state, especially for our referrals. My business is built on referrals. We strive to please every to please everyone that we work for, therefore they pass our name along the way.
Work Hours
Service(s)
Review(s)
Photo(s)
Cities Serviced
Business Documents