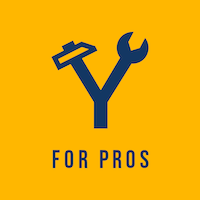 Profile
Have a broken lamp or fan you want to fix? We can take care of that.
We repair all types of vacuums. Ever get your spinning brush clogged with hair and other junk and it will no longer spin – we can fix it. We also sell vacuum parts, vacuum bags, replacement hoses and just about any other accessory to just about every vacuum brand. Heck, we even sell new vacuums too. Of course you can go to a big box shop and get a vacuum for the same price. However, if you buy it from us, you'll always be able to bring it back here to get it serviced. Below the photo is a list of vacuums we repair. If your model isn't on the list, just give us a call and see if we can help you.
We fix and maintain just about every brand of mower out there. From a simple tune-up and sharpening blades to transmission repairs, we can do whatever your mower needs done. We work on both Electric and Gas Lawn Mowers.
Work Hours
Service(s)
Review(s)
Photo(s)
Cities Serviced
Business Documents