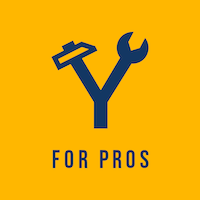 Profile
In the early 1970's, Bill Ayoub began working for his father's carpet company in Rockville, Maryland. After 20 years of gaining experience in the business, he moved on to start his own company.
In 1991, Bill Ayoub and his wife, Hala, started Ayoub N&H™ Carpet and Rugs.
Originally started as a carpet and rug cleaning company, Ayoub N&H has since expanded at their location in Kensington, MD to offer a wide range of flooring services, including; Carpet Cleaning & Repair, Rug Cleaning & Repair, Upholstery Cleaning, Carpet and Rug Sales, Hardwood Sales & Refinishing, and Custom Design & Fabrication carpet services. In 2003, their son Kristopher joined the family business. More recently, their sons Andrew & Jamie, and daughter, Jacquline joined Ayoub N&H Carpet & Rugs to help carry on their family tradition of quality service.
Work Hours
Service(s)
Review(s)
Photo(s)
Cities Serviced
Business Documents