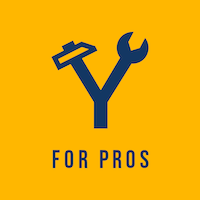 Profile
We take pride in delivering the best possible customer service in the pest control industry. While we are clearly in the pest control industry what we really provide is customer service. We absolutely go out of our way for our customers. I take it personally. My entire family got Lyme disease in our backyard, that's why we started the company. Patrick Durkin got West Nile Virus and almost died. This is more than just a business for us. While we might not be perfect, we sure strive for perfection and make sure we do our best to rid yards of ticks and mosquitos. Below is our exceptional 5 Star Service Program.
We will email you the day before your scheduled service and the evening after completion so you know when we are coming and when we were treated your yard…no guessing and no sitting home waiting for us to arrive!
We will knock on your door prior to service to discuss our plan of attack and bug activity and remind you of the 30 minute no play rule. Remember, you're welcome to view our techs spraying your yard but certainly not required to be there. We are very happy to service your yard while you are at work or out running errands.
Our licensed techs will professionally barrier treat your property and will tip over any standing water to eliminate mosquito breeding areas.
Upon completion we will leave a card with our licensed technician's name, time and date we treated your property and put out a yard sign too.
100% Guarantee. Nature is unpredictable. For our customers on seasonal contracts, if at any time between your regularly scheduled tick and mosquito service you have any problems with these pests simply give us a call and we will treat your yard free of charge generally within three business days.
Work Hours
Service(s)
Review(s)
Photo(s)
Cities Serviced
Business Documents