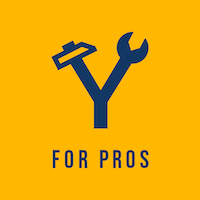 Profile
ABOUT US:
Looking for home or commercial cleaning services? Look no further. Dani californiA Cleaning Services offers carpet, upholstery and tile cleanings at affordable prices. With an exceptional record of five star service and customer satisfaction, Dani californiA Cleaning has earned a reputation as the Bay Area's most trusted cleaning company. Call today for your free estimate.
WHAT WE DO:
Keep your environment healthy
Extend the life span of fabrics
Get rid of allergens
Remove stains
CLEANING SERVICES:
Offering carpet, upholstery and tile cleaning services for both residential and commercial needs. Trained and qualified professional with years of experience.
Carpet Cleaning:
Dani californiA Cleaning uses a combination of cleaning solution, powerful scrubbing brushes and vacuum suction. A mixture of cleaning solution and water is used to clean deep into the carpet fibers. Professional cleaning brushes are more powerful, and help to scrub and loosen stain particles. A powerful vacuum is then used to pull the dirt out of the carpet. This process retrieves invisible particles from carpets such as skin cells, dust particles, food and more. Protect your investment and keep your carpets healthy and fresh with Dani's expert carpet cleaning services.
Upholstery Cleaning:
All fabrics need to be cleaned. Fabrics in the home include sofas, chairs, mattresses and curtains (drapes). Cleaning upholstery, or the fabric on your furniture, removes dirt, oils, food stains, grease, dust and hair fibers that are transferred to couches and chairs through regular use. Because furniture or curtain upholstery can be delicate and the colors often fade easily, it is recommended to hire a professional.
There are different types of fabrics, such as cotton, linen, wool, suede or microfiber. Each of these has a specific method for cleaning. Typically a furniture or upholstery cleaning involves a pretreatment, cleaning, a neutralizing rinse, plus removing and cleaning all cushions and crevices. Furniture that's used often, like the family or living room, should be cleaned at least once a year to extend the life of your fabrics.
When your furniture starts looking dirty, consider an upholstery cleaning before replacing it or buying new. It is known that furniture like couches or upholstered chairs trap dust, dirt, and allergens in the fabric fibers. If you have pets there may be excess dander and odors present in the fabric as well. Prevent fabric wear and preserve your upholstery with Dani californiA Cleaning. The go to cleaning service for the San Francisco Bay Area and East Bay Area, CA.
Pet and Odor Cleaning:
Let's face it, we love our pets but accidents happen. Having pets in the home often leads to stains, dander, dirt, pet hair and odor. Stains, dirt and urine smells can linger on your carpets long afterwards. Remove troublesome pet accidents and stains with our pet and odor cleaning service. Dani californiA Cleaning offers a deep carpet and upholstery cleaning service designed to target those pesky pet stains and accidents.
Tile and Grout Cleaning:
Since grout is a porous material, it easily collects grime and stains. This means that the standard mopping and cleaning is not sufficient to remove deep staining inside of grout lines. Whether the tile is located in the kitchen, bathroom or used as flooring, a comprehensive process is used in order to successfully clean tile and grout. Professional tile cleaning is done by first vacuuming to loosen up dirt particles. The floor is then mopped, steam cleaned and dried. This detailed process ensures that all of the dirt in between cracks and inside of the grout is removed. Dani californiA Cleaning offers quality tile and grout services that remove allergens and extend the life of your flooring, bathroom or kitchen.
Mattress Cleaning:
A professional mattress cleaning removes dust mites, skin cells, oils, dirt, stains and bodily fluids. Believe it or not, mattresses can become breeding grounds for dust mites, odor and bacteria. A clean mattress is associated with better quality sleep, less environmental allergens, less itching and mattress preservation.
Commercial Cleaning:
Keep your work environment dust and allergen free with our commercial carpet, tile and upholstery cleaning services. Whether you are looking for post construction cleaning, regular office cleanings, or own a rental property, Dani CaliforniA has you covered. Commercial services include but are not limited to: real estate agencies, property management firms and complexes, contractors, group living facilities and Airbnbs.
Visit our website at https://danicaliforniacs.com/
Work Hours
Service(s)
Review(s)
Photo(s)
Cities Serviced
Business Documents