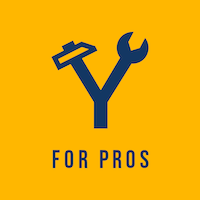 Profile
Charles S. Reskovitz Plumbing, Heating, Electrical, and Bolier Contractors actively pursues ways to better serve our customers.
At Charles S. Reskovitz Plumbing, Heating & Electrical, our professional reputation and hydronic heat experience lead us to develop countless relationships with commercial businesses. For more than 25 years, we have worked with the Franklin Fibre Lamitex Corporation, a respected manufacturer of specialty plastics, to handle their extensive steam and hot water needs.
We are proud to have installed and serviced their boilers and heating system components. Moreover, our expertise has guided us in designing and installing a high-pressure steam system to serve Franklin Fibre's manufacturing processes.
Work Hours
Service(s)
Review(s)
Photo(s)
Cities Serviced
Business Documents