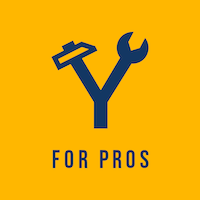 Profile
Our story begins in 1909, when Albert A. Threm (1883-1963) left his job at Sullivan Electric to start his own business, thus starting Cincinnati Electrical Repair Company in 1910.
The first shop was located in between Third and Fourth Street in the old National Theatre Building. Here they worked on DC motors and controllers along with industrial wiring. There, the phone number was 'CANAL 72'. The company remained there until 1935, when the building was sold to Bell Telephone Company for a new garage. Then in 1939, the shop was moved to 313 E. Pearl Street. Then the phone number changed to 'MA 2183' which is very similar today (513) 621-2183.
By this time, Cincinnati Electrical Repair took on the electric tool repair. We were the first authorized Black and Decker service station in the area. Other product lines included Van Dorn, Stanley, Miller Falls, Syntron-Clark Floor Machines, Jacob Chucks and Emerson Electric Fans and Motors.
Work Hours
Service(s)
Review(s)
Photo(s)
Cities Serviced
Business Documents