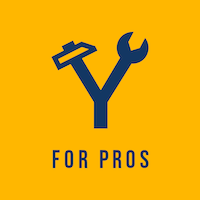 Profile
We started cleaning in San Francisco in 1996, working originally in the South of Market (SOMA) alleys (and we still have clients there!). Starting as a one-person company - we now have a diverse team of over 70 employees who speak a variety of languages, and we're still growing!
Our company is designed with homeowners and property managers in mind. To do this, we set up two divisions:
First is our Janitorial Cleaning Services Division, which performs manual cleaning in the common areas of HOAs and apartment buildings in the day and in offices at night.
In addition, we have a division of specialized cleaning technicians who perform cleaning jobs such as those involving carpet and stone in residential, commercial and for HOAs.
Most cleaning companies are one or the other: they are either very good in one of the specialized cleaning categories (like stone care) or they are more focused on janitorial services. A main advantage for managers and HOAs is that working with us means that they can work with fewer vendors. If we are already working in a building, managers won't have to let strangers in to perform specialized cleaning jobs.
Work Hours
Service(s)
Review(s)
Photo(s)
Cities Serviced
Business Documents