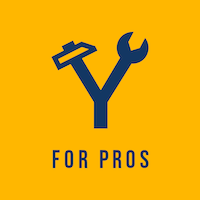 Profile
My career interest in the green industry began before I really knew what a career was. By the age of 13 I was maintaining numerous lawns in the neighborhood, had printed business cards and flyers in a graphic arts class, and was on my way to just enjoying life.
Throughout the last 28 years of my life and professional career I have excelled at various other tasks, skills and, accomplishments. I have worked for several small companies in the green industry. Even at the age of 14 when I joined an outfit based out of Cincinnati! From there I gained a wealth of knowledge and a part of me that would always love this industry.
During the next 17 years I worked with a few other lawn companies ranging from "mom and pop" businesses to some of the industry giants of today. My job responsibilities included various positions such as sales, production, technical, as well as management and upper management. Additionally, I have also worked in management positions with several Fortune 500 companies to help further my management skills.
Work Hours
Service(s)
Review(s)
Photo(s)
Cities Serviced
Business Documents