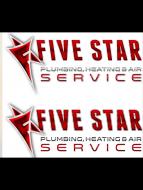 Profile
Plumbing, Sewer and Drain Cleaning Experts
Welcome to Five Star Service Pros, the most reliable and affordable choice for your plumbing, sewer, septic, and drain cleaning needs in Boise and surrounding areas. With service available 24 hours a day, you know you can count on emergency services from a locally owned company.
All services are performed by experienced plumbers with years of experience in every area of the plumbing and pipe service trade. Whether it's a kitchen sink replacement or a complete drain cleaning service, you can feel confident that our plumbing services are performed in the quickest, safest, and most effective manner.
Who is Five Star Service Pros?
Five Star Service Pros is a local female-owned company with extensive experience in all areas of residential and commercial plumbing. Quality training, experience, and equipment are critical to ensuring that our customers receive the highest-level service on every job.
Work Hours
Service(s)
Review(s)
Photo(s)
Cities Serviced
Business Documents