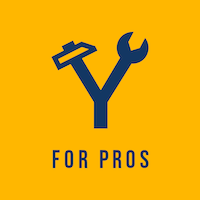 Profile
It all started in 1972 with just one lawnmower and a Volkswagen Bug; J.B. Kline started his very own lawn maintenance and landscaping company. Over the next few years J.B. Kline Landscaping developed a large customer base along with an impeccable reputation for quality work, projects completed on time and at a reasonable price – principles that the company is still run by today.
The company continued to grow and in doing so began to acquire many pieces of equipment and hired several knowledgeable landscape designers, construction professionals, horticulturists and customer service employees along the way. After serving the Maryland and Washington DC Metropolitan area for more than 32 years, J.B. Kline handed the business over to his son and long-time landscape professional, Brian Kline.
If you are the owner of J.B. Kline Landscaping then manage your presence on SDP by clicking on Claim This Listing.
Work Hours
Service(s)
Review(s)
Photo(s)
Cities Serviced
Business Documents