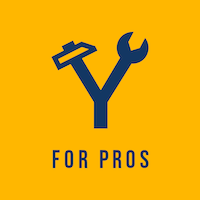 Profile
Metropolitan Builders Inc. is a Construction Remodeling Company for Commercial and Residential Properties. Based in Federal City, Washington, our mission is to provide the highest quality services through our advanced equipment and professional team.
Acquiring 35+ years of extensive experience, we offer unmatched expertise to all sized properties in kitchen and bath remodels, commercial tenant improvements, and home renovations to all homeowners and commercial property owners looking for an excellent and proficient construction company.
At Metropolitan Builders, safety is our top priority. Our professional team devises creative designs for our customers and are honest with them about pricing. We make sure that they are satisfied with the finished project.
Metropolitan Builders was selected as the best of Federal Way 2018 in the Construction Remodels category.
Our beneficial facilities in Washington allows our clients to have a dedicated customer experience. We want our customers to know that we value their properties and are committed to delivering the best as per their requirements. We also offer flexibility with finance options and accepts all major credit cards, ACH payments, as well as financing up to $100,000.
History
Metropolitan Builders came into existence when I was 15 years old. In my 35+ years of experience, I worked as a Superintendent in a multi-family apartment building for six years in Southern California. I served two years as Customer Service Manager of multi-family construction for Regis Contractors of Irvine, California. I also worked for the Boeing Airplane Group for ten years serving in the capacity of Building and facilities property maintenance of Paint Hangers and other building structures and served various other construction duties for my entire adult life.
Your One-Stop Shop for All the Upgrades and Remodeling Needs.
https://metrobuilderswa.com/
Work Hours
Service(s)
Review(s)
Photo(s)
Cities Serviced
Business Documents