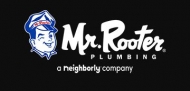 Profile
Drain Cleaning, Plumbing Repairs, Plumbing Replacement, Plumbing Installation, Sewer Line Repair, Sewer Line Replacement, Sewer Line Maintenance, Sewer Line Installation, Emergency Services
Exceptional Customer Service,
Locally Owned and Operated,
Licensed & Insured,
Workmanship & Parts Guaranteed,
Never an Overtime Charge,
Upfront, Flat Rate Pricing,
Courteous, Uniformed Professionals,
Convenient Appointment Times,
Special Offers
Our only priority is to provide the highest level of customer service. That's why our service is world-class, unmatched by any plumbing company in the industry. From the moment you call our office to the moment we leave your home, Mr. Rooter Plumbing strives to give you the simplest, most stress-free experience you've ever had.
Plumbing emergencies are enough of a headache without dealing with an ornery customer service rep or repairman. We offer a warm voice, a courteous call, and a convenient process. We make your emergency a priority for us, scheduling service as quickly as possible to resolve your problem.
Our plumbers are the same way—they treat your home with respect and consideration. We wipe our feet on our own mats, we wear shoe covers before entering your home, and we'll offer you a fair assessment of your plumbing situation and how much it will cost to handle it. Our prices are flat-rate and upfront, so you don't have to worry about inflating prices as the job goes on.
Work Hours
Service(s)
Review(s)
Photo(s)
Cities Serviced
Business Documents