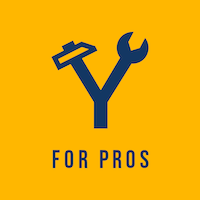 Profile
At the age of 15, Vincent Pezza began working with his father in the electrical field. Over 25 years later, he is a polished, practiced and licensed professional who understands the value of quality service.
In 1990 Vinnie began Pezz Electric and was the sole employee. Today, the thriving business occupies its own building which includes a 1500 square foot office suite and a 1500 square foot warehouse. The company is staffed with technicians and other specialists who take pride in their work and their employer's accomplishments.
We work hard to bring the residents of Hillsborough, Belle Mead, and Mercer the most affordable electrical repairs and expert electrical contractors
Vinnie's philosophy is to treat his employees as he would like to be treated – fairly and generously. A happy and dedicated staff is the direct result. This philosophy, along with his commitment to customer satisfaction, has made Pezz Electric successful.
Work Hours
Service(s)
Review(s)
Photo(s)
Cities Serviced
Business Documents