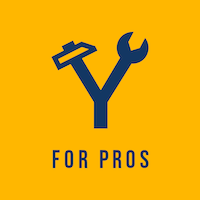 Profile
Primo Exteriors LLC provides superior service for residential roofing, siding, window and gutters. We are a family owned and operated company located in Hamilton in the greater Cincinnati, Ohio area. We are conveniently located in the Hamilton, Ohio area so that we can service anyone who contacts us that is in need of help with their home. Choosing Primo Exteriors LLC for the exterior restoration of your home is a wise choice for many reasons.
We have years of experience and knowledge to assure you we'll get the job done right.
We use only top quality materials and professional installation crews.
We always endeavor to provide with the best customer service!
We do all of this and at an affordable cost to you. We know we can make your home restoration project a great and rewarding experience.
Take a look at our reviews and previous work history! Primo Exteriors has been in business for many years and is the go-to for any exterior home service needs in the Cincinnati, Ohio area.
THE ESTIMATE IS ALWAYS FREE! Please contact us if you have any questions about our services or wish to setup a free consultation. You'll get PRIMO service, PRIMO quality materials and PRIMO workmanship.
Work Hours
Service(s)
Review(s)
Photo(s)
Cities Serviced
Business Documents