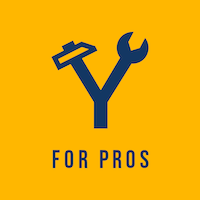 Profile
Same Day Restoration provides quality emergency restoration and cleaning services. We service both commercial and residential establishments. All of our technicians are certified by the IICRC and have many years of experience in the industry.
We provide a large array of services including:
Water Mitigation
Mold Removal
Fire Damage Cleanup
Reconstruction
We are a small locally run family business and the way we are able to stay in business is by providing a quality service and having happy customers. All of our services are backed by our Iron Clad Guarantee, if your not satisfied with a cleaning we'll come out and try again and if your still not satisfied we'll give you a 100% refund!
Professional Quality Restoration
We believe that quality service comes with complete honesty, and that is why we'll give you our detailed analysis of property and our plan for restoration.
If there's an area that we can't restore completely, we'll inform you of alternate options and the extent of what we're capable of doing. If we can't clean or restore a certain area or material due to an irreparable damage, then no other company will be able to do so; the others will simply tell you they can for financial gain. Our expertise and experience is highly reliable.
https://sameday-restoration.com/
Work Hours
Service(s)
Review(s)
Photo(s)
Cities Serviced
Business Documents