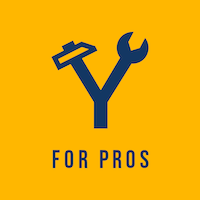 Profile
San Pedro Lock & Key originally opened in 1922 as part of a bicycle shop owned by Jimmy Coughlin located on Pacific Avenue. In 1933 they separated the two businesses and his son Jimmy Coughlin Jr. moved the lock shop and named it San Pedro Lock & Key.
Jimmy Coughlin Jr. owned and operated San Pedro Lock & Key until 1971 when he retired. The business was purchased by Dave Garside. Several years later Dave Garside expanded the business with the purchase of Carson lock & Safe, Gardena Lock & Safe, Long Beach Lock & Key, and Paramount Lock & Safe.
Today the business is run by Dave's son Alan Garside, along with a competent and experienced staff of six technicians. We always strive to provide the best service and products for our customers. With four service vans and two storefronts one at 464 w. 7th Street in San Pedro and one at 265 E. Carson Street in Carson. We offer a broad range of products and services for most any of your security needs.
Work Hours
Service(s)
Review(s)
Photo(s)
Cities Serviced
Business Documents