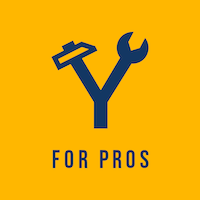 Profile
My name is Kris Knochelmann*, and I am the owner of Schneller Plumbing, Heating & Air Conditioning. In 1928, Rudy Schneller and his wife Jean started this business, and they established standards for their company and gave the business its reputation for customer service. I learned these same principles working for my father, John Knochelmann* in his business during my high school years.
It was at his side where I learned about treating customers with integrity and always providing quality workmanship. These are the principles that continue to drive Schneller, and Jean and her daughter are still customers to this day.
kris knochelmann and father imageIn 1991, I was fortunate to be able to partner with my brothers and brother-in-law to purchase my father's business. I worked in the office as a Dispatcher, Service Manager, and finally, for the past 13 years, as a General Manager. In 1997, I was part of our family group that sold our old business to a corporate chain that became part of Service Experts.
Work Hours
Service(s)
Review(s)
Photo(s)
Cities Serviced
Business Documents