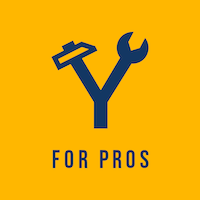 Profile
In 1997, Scott Davis, a guy with little money, a strong back and a desire to work set out to change the grounds maintenance industry. Times were tough in the beginning, but Scott was determined and as word of mouth spread, his reputation for providing quality landscape maintenance began to pay off.
As time went by and opportunity arose, he began to add to his list of services and trucks to his fleet. Well groomed, clean equipment, superior follow through, and quality valued service was his philosophy.
Today, Scott Davis, enjoys running the day-to-day operations of SR Davis. This award winning landscape company now employs over 25 committed members and maintains a top-of-the-line fleet of service equipment. His grounds maintenance and hardscape divisions service satisfied clients in the Greater Dayton, Cincinnati and Northern Kentucky areas. Although he aggressively pursues the newest innovations, his original philosophy has never changed of presenting a well groomed team, clean operating equipment, and the highest quality customer service.
Work Hours
Service(s)
Review(s)
Photo(s)
Cities Serviced
Business Documents