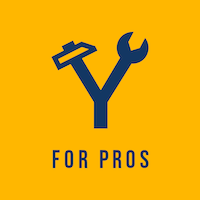 Profile
The main reasons Star Air is the right choice for your HVAC needs:
*The state of Texas only requires one person in an HVAC company to be licensed, and to pass the competency test and background check.
*The state does not require any technical competency test or criminal background check for the "hired" tech the bigger companies will send into your home.
Mike Alstatt, owner, is personally state licensed, and a noted HVAC author.
Owner Mike Alstatt, graduated valedictorian from Climate Control Institute in 1986. He passed his state licensing exam in 1995 and is a noted HVAC author of "Manage your home's central air system and save money!
The latest training keeps him up to date about all new equipment, state regulations and energy efficient solutions for all of your heating and air conditioning needs.
Mike will personally come to your home and tend to all of your HVAC needs. He offers great, fair, friendly service on all brands of equipment.
Work Hours
Service(s)
Review(s)
Photo(s)
Cities Serviced
Business Documents