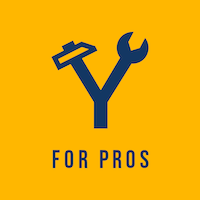 Profile
We appreciate your visit and hope that you will learn some useful information about us and our pest control supplies and service.
We've been a family owned, local business for over 30 years. We not only service almost 3,000 accounts year round but we also sell our best products on the market to home-owners.
HE BUG MAN TERMITE AND PEST CONTROL and U - DO - IT PEST CONTROL SUPPLIES of Gulfport, Florida was originally started in 1978 by Rick McChesney. In 2008, we celebrated 30 years of service commitment and customer satisfaction. We are still a family-owned business, and our desire to help provide our customers with a pest-free environment is as strong as ever.
At The Bug Man, we provide complete and safe professional termite and pest control services. Our pest control services are tailored for our customers' needs and protection. We provide pest control services for commercial and residential customers throughout all of southern Pinellas County.
Work Hours
Service(s)
Review(s)
Photo(s)
Cities Serviced
Business Documents