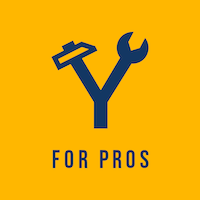 Profile
The owner Eric Thomas, native of Georgia, has an extensive background in all things roofing. Having partnered with leading insurance carriers providing roof damage assessments and repair or replacement recommendations, The Roof Clinic team offers over 20 years of collective roofing experience to Duluth and the Metro Atlanta area.
Eric believes the homeowner should be walked through every step of the roofing process. It is crucial that The Roof Clinic team, serving Duluth and Metro Atlanta, maintain the knowledge base to recommend the best roofing repair and replacement practices needed for each job so we can be an ultimate resource to homeowners and insurance carriers.
The truth is the roofing industry has developed a reputation around negative business practices, therefore our focus is to handle every interaction with the utmost integrity. This will get the standard back to the basics of honesty and quality workmanship. We want homeowners to think of us as educators of the roofing industry and the only way to get and maintain that reputation is by calling every roof as it is and when called to do work it exceeds the customer's expectations with no gaps in communication.
Work Hours
Service(s)
Review(s)
Photo(s)
Cities Serviced
Business Documents